Beads of natural and color stone, including rare, original and valuable -->rus
An author handwork and selection of stone is exclusive of J.V. Kaftanova, Ukraine, Kharkov
Sales & Marketing Department - Kharkov, Ukraine, phones +38 050 1357929, +38 063 4877833, Anton A. Kaftanov
Cost price of delivery (transportation) on the Ukraine (CIS) - from 35 UAH, foreign - from 20 $ USA. Pre-pay.

Email: korum68@bk.ru. Parcel by a by mail cash on delivery or read more detailed ...
P.O. Box Mail (rus language): Anton A. Kaftanov, P.O. Box 10911, Kharkov, 61003, Ukraine, CIS
Traditional man's beads of a natural transparent stone crystal, 27 stone, size 170 mm
Natural no improve with shallow veils and cracks stone crystal, diameters 12,5 mm
High-quality stone, beads from standard stone of physics of the crystals - stone crystal
Ðrice 460 UAH. At a complex custom - discount, price 420 UAH
Beads for man of the offshade orange cornelian and light chalcedony, 27 stone
Rare form beads of a natural cornelian and chalcedony with smooth facet, size 195 mm
Ðrice 290 UAH. At a complex custom - discount, price 260 UAH
Original author beads from light jasper and basalt, 33 stone, size 165 mm
Natural rare greenish and orange jasper and black-and-white basalt (heavier), facet
Ðrice 195 UAH. On string. At a complex custom - discount, price 175 UAH
Buddhistic beads for man of a contrasting onyx and tiger's-eye, 27 stone, size - 165 mm
Ðrice 195 UAH. On string. At a complex custom - discount, price 175 UAH
Beads for man of the polished contrasting cornelian, agate and onyx, N 9, 33 stone
Rare and high-quality contrasting cornelian, agate and onyx, diameters - 12 mm, size 195 mm
Ðrice 390 UAH. Strengthen. Hand made. At a complex custom - discount, price 360 UAH
Buddhist man's beads of the grey moonstone of Labrador, 27 stone, N 2, size 175 mm
Natural light greyish with blue and reddish sparkle moonstone Labrador
Large stone of oval form, size stone - 12-15-18 mm. Expressed sparkle stone
Ðrice 360 UAH. At a complex custom - discount, price 320 UAH
Traditional man's beads of the grey moonstone of Labrador, 33 stone, N 5, size 195 mm
Natural light greyish with blue and reddish sparkle moonstone Labrador
Ðrice 490 UAH. At a complex custom - discount, price 460 UAH
Beads for man of the violet garnet of almandine, high-quality, 33 stone, size 155 mm
Natural natural N 2 a violet garnet is almandine and beads N 2 - 27 + 6 - with an amethyst
Ðrice 320 UAH. At a complex custom - discount, price 290 UAH
Beads of a natural practically black anhydroferrite and magnetite, madical, size 150 mm
Natural black heavy natural stone, medical iron-containingbeads, 33 stone
Ðrice 260 UAH. Strengthen. Hand made. At a complex custom - discount, price 220 UAH
Traditional man's beads of a natural rose quartz, 33 stone, size 195 mm
Gentle color of the Madagascan quartz is conditioned the admixtures of manganese, to save
Ðrice 260 UAH. In sight. At a complex custom - discount, price 220 UAH
Traditional man's beads of a very large rose quartz, 25 stone, size 195 mm
Natural rose quartz, gently painted a manganese, Madagascar, diameters stone 16,5 mm
Ðrice 320 UAH. Strengthen. Hand made. At a complex custom - discount, price 290 UAH
Rare beads of a large grey agate and chalcedony by cylinders, 18 stone, size 190 mm
Natural large greyish agate and chalcedony, rare large stone, diameters 14,5 mm
Ðrice 620 UAH. At a complex custom - discount, price 590 UAH
Beads of a natural light marble onyx, with a rod, 33+1 stone, size 235 mm
Natural light goldish-brown marble onyx, not to put into acid and not drop
Ðrice 260 UAH. Strengthen. Hand made. At a complex custom - discount, price 220 UAH
Traditional man's beads of the rifle-green Urals worm-pipe, 54 stone, size 220 mm
Natural rare light and dark green worm-pipe, good amulet, diameters stone - 8 mm
Ðrice 260 UAH. Strengthen. Hand made. At a complex custom - discount, price 220 UAH
Traditional man's beads of a high-quality violet amethyst, 33 stone, size 165 mm
Natural no improve lilac contrasting amethystine quartz, diameters stone 10 mm
Ðrice 290 UAH. At a complex custom - discount, price 260 UAH
Traditional man's beads of a dark violet amethyst, 33 stone, N 4, size 165 mm
Natural no improve dark lilac amethyst, stone of priests, diameters 10 mm
Ðrice 290 UAH. At a complex custom - discount, price 260 UAH
Small man beads of a natural rose quartz, 18 stone, Madagascar, size 110 mm
Natural no improve light rose quartz of gentle color, diameters stone 12,5 mm
Ðrice 195 UAH. In sight. At a complex custom - discount, price 175 UAH
Original men's beads of the rose quartz of rare form - by casks, 18 stone, size 150 mm
Natural no improve light rose quartz of gentle color, Madagascar
Ðrice 260 UAH. In sight. At a complex custom - discount, price 220 UAH
Autors beads of the white imitator of turquoise - kaulite (howlite), 27 stone, size 180 mm
Rare variant of imitator of white turquoise in a rosary for pin reflex therapy "on rest and for rehabilitations" - active massage hands and fingers of hands at a sensitiveness. Turkvenit it is the variety of howlite. Not painted, not treated, natural mineral. The imitation of white natural turquoise is very alike, there are veins, is afraid of painting.
Ðrice 220 UAH. At a complex custom - discount, price 195 UAH
Autors beads of a natural tiger's-eye by blocks, 27 stone, size 175 mm
Rare variant of author rosary by blocks of a goldish tiger's-eye is an effect of massage.
Ðrice 290 UAH. At a complex custom - discount, price 260 UAH
Autors beads of natural brown obsidian, 33 stone, size 210 mm
Without analogues form of author rosary allows download an effect "su-dgok" therapies and to execute massage of active points fingers and palm in the process of meditation. There are not sharp thorns. Effect from an additional massotherapy beads surplus in hands - harmonizing.
Ðrice 260 UAH. At a complex custom - discount, price 220 UAH
Beads of a large orange cornelian and contrasting sardonyx, 27 stone
Rare and high-quality large orange cornelian and sardonyx, diameters - 14 mm, size 195 mm
Ðrice 320 UAH. Strengthen. Hand made. At a complex custom - discount, price 290 UAH
Beads of white marbled aragonite, 33 stone, size - 200 mm, diameters - 12 mm
Ðrice 290 UAH. Strengthen. Hand made. At a complex custom - discount, price 260 UAH
Traditional man's beads of a natural darkly-honey cornelian, 33 stone
A dark natural agate is a cornelian, size without a brush - 195 mm, diameters stone - 12 mm
Ðrice 290 UAH. Strengthen. Hand made. At a complex custom - discount, price 260 UAH
Beads of a natural quartz goldish tiger's-eye, guarded, 33 stone
Ðrice 320 UAH. At a complex custom - discount, price 290 UAH
Beads from rare of dark intensive bovine eye, "aggressive" stone, 33 stone
High-quality bovine eye - powerful stone amulet, size is beads - 210 mm, diameters stone - 10 mm
Ðrice 290 UAH. On string. At a complex custom - discount, price 260 UAH
Traditional man's beads of a mossy agate and brown jasper, 33 stone, size 190 mm
Interesting selection of the coloured jaspers - a green agate, green heliotrope, brown aggregates
Ðrice 260 UAH. On string. At a complex custom - discount, price 220 UAH
Beads from chlorine Chinese natural nephrite (jade), 18 stone
Natural Chinese chlorine patterning nephrite (jade) is a "stone of gods", size - 120 mm
Ðrice 140 UAH. At a complex custom - discount, price 120 UAH
Buddhist man beads of the rifle-green Urals worm-pipe serpentine, 18 stone, size 170 mm
Natural very large and rare rifle-green worm-pipe serpentine, amulet, diameters stone 19,5 mm
Ðrice 290 UAH. At a complex custom - discount, price 260 UAH
Original men's beads of a natural lilac amethyst and cornelian, 12 stone + rod
Bright white-violet amethystine quartz and orange cornelian, size without a brush - 125 mm
Ðrice 260 UAH. Strengthen. Hand made. At a complex custom - discount, price 220 UAH
Flat men's beads from light blue natural sodalite, 20+4 stone
Beautiful contrasting bright white-dark blue sodalite, rods are "snow" obsidian. Size: 225 mm
It is a stone mariupolite - comes forward the proof and durable imitator of "lapis-lazure" (lazurite)
Ðrice 290 UAH. Height 15 mm. At ordering from other wares - 260 UAH
Kombologion - rare beads of the rifle-green Urals worm-pipe serpentine, 23+1+2 stone
Natural large and rare rifle-green worm-pipe serpentine, powerful amulet, stone 15,5 mm
Power engineering specialist, creating feeling of defence and heartfelt equilibrium. Size - 280 mm
Ðrice 320 UAH. At a complex custom - discount, price 290 UAH
Amulet - original beads - Greek kombologion (komboloi) of a bovine eye, 23+1+2 stone
Size without a brush - 240 mm. A bovine eye possesses enormous "aggressive" force, powerful amulet
Kombologion - a Greek variant is beads. It is an attribute tough guy (mangase), read more detailed
Ðrice 390 UAH. Strengthen. Hand made. At a complex custom - discount, price 360 UAH
Beads - kombologion (komboloi) of a lilac amethyst, 12+1+2 stone
N 2. Kombologion (komboloi). Amethyst. Diameter stone - 10 mm. Size without a brush - 125 mm.
Kombologion - a Greek variant is beads. It is an attribute tough guy (mangase), read more detailed
Ðrice 140 UAH / piece. At a complex custom - discount, price 120 UAH / piece
Rare a variant is beads - Greek kombologion (komboloi) of a rose quartz, 23+1+2 stone
Size without a brush - 230 mm. Rod from an orange cornelian with a stone crystal (rare)
"Facilitated" variant of small rosary of kombologion (komboloi), which can use even woman
Ðrice 260 UAH. Strengthen. Hand made. At a complex custom - discount, price 220 UAH
Original variant beads - kombologion (komboloi) of the casks of rose quartz, 12+1+2 stone
Size without a brush - 180 mm. A rose quartz, Madagascar, is gently painted a manganese, to save from bright light, ultraviolet, rare a natural jewel and rare form is casks
Kombologion - a Greek variant is beads. It is an attribute tough guy (mangase), read more detailed
Ðrice 260 UAH. Strengthen. Hand made. At a complex custom - discount, price 220 UAH
Rare beads - kombologion (komboloi) of zoisite with rubies, amethyst, agate, 19+1+2 stone
Rifle-green zoisite, lilac amethyst. Rod of a grey agate. Size without a brush - 170 mm
Imitator of Sayan Mountains nephrite (jade) - green zoisite with raspberry rubies, rare green stone
Kombologion - a Greek variant is beads. It is an attribute tough guy (mangase), read more detailed
Ðrice 140 UAH. Strengthen. Hand made. At a complex custom - discount, price 120 UAH
Rosary - Greek komboloi of a quartz-hairstone with tourmaline by a schorl, 9+1+2 stone
White quartz-hairstonewith tourmaline of schorl, a stone of moslems is a "beard of prophet of Mahomet"
Stone: N 1 is grey Labrador, N 2 is a green nephrite. Worm-pipe. Size without a brush: 150 mm
Ðrice 220 UAH. Strengthen. Hand made. At a complex custom - discount, price 195 UAH
Beads stone - kombologion (komboloi) of an amethyst, lazurite, almandine, 19+1+2 stone
Dark blue lazurite, a garnet is almandine and lilac amethyst. Size without a brush: 205 mm
Ðrice 260 UAH. Strengthen. Hand made. At a complex custom - discount, price 220 UAH
Beads - kombologion (komboloi) of a marble onyx, serpentine, agate, 9+1+2 stone
Marble onyx, green worm-pipe serpentine, blue fluorite. A rod is an agate. Size without a brush: 185 mm
Ðrice 220 UAH. At a complex custom - discount, price 195 UAH
Kombologion (komboloi) of a red quartz, blue variscite and jaspers, 11 + 10 + 1 stone
A large intensive red quartz (look like a ruby) and blue variscite is a proof substitute of turquoise. Brown jasper, green worm-pipe serpentine. A rod is a rose agate. Size without a brush - 160 mm
Ðrice 195 UAH. At a complex custom - discount, price 140 UAH
Beads - Greek kombologion (komboloi) of blue variscite and white howlite, 11+1+2 stone
Blue variscite and white howlite are two proof imitators of turquoise in one complete set beads. A tail is a transparent stone crystal and lilac amethyst. Size without a brush - 110 mm
Ðrice 95 UAH. Strengthen. Hand made. At a complex custom - discount, price 75 UAH
Beads for man of the proof sunfast substitute of turquoise - blue natural variscite
Beads N 1 from large round variscite - 24 stone, size - 190 mm, diameters stone - 16 mm
Beads N 2 from large variscite - 33 stone, size - 220 mm, diameters stone - 12,5 and 16 mm
Ðrice 160 UAH. Strengthen. Hand made. At a complex custom - discount, price 140 UAH
Large beads casks of the imitator of turquoise - variscite, 18 stone, N 7, size - 170 mm
Large beads for progress to adroitness and motions of fingers and racemes of hands - rehabilitation. Variscit it is a natural mineral, water phosphate of aluminium, from green to turquoise and blue
Ðrice 160 UAH. Strengthen. Hand made. At a complex custom - discount, price 140 UAH
Beads of the inexpensive substitute of turquoise - variscite, 54 stone, N 4, size - 280 mm
Long original beads for active restorative massage racemes of hands at a sensitiveness (effect Kuznecov's massager - there are corners). White insertion - kaulite (howlite)
Ðrice 175 UAH. Strengthen. Hand made. At a complex custom - discount, price 160 UAH
Tope up beads of the substitute of turquoise - variscite, 33 stone, N 5, size - 200 mm
Original inexpensive beads with by the effect of massage fingers and palm hands at meditation. Development of hands and fingers at a loss co-ordinations of motions muscles of fingers and racemes of hands. Variscit it is a natural mineral, water phosphate of aluminium, from green to turquoise and blue
Ðrice 160 UAH. Strengthen. Hand made. At a complex custom - discount, price 140 UAH
Small round beads of the imitator of turquoise - variscite, 54 stone, N 6, size - 210 mm
Small beads for progress of co-ordination of motions of fingers and racemes of hands - rehabilitation
Ðrice 160 UAH. Strengthen. Hand made. At a complex custom - discount, price 140 UAH
Beads for man of the proof substitute of turquoise - blue variscite, 18 stone, N 3, size - 135 mm
Flat form of these inexpensive author rosary allows to make easy harmonizing massage of finger-tips and skins of hands at the loss of their sensitiveness. Small on mass. Variscit it is a natural mineral, water phosphate of aluminium, from green to turquoise and blue
Ðrice 140 UAH. On a filament. At a complex custom - discount, price 120 UAH
Traditional big christian beads of a wood, 33 + 1 bead, size 270 mm
Rare exclusive beads, the wood of Venge Siam, diameters stone 17 mm. Green-black wood
Beads N 3 consist of three sections - three varieties of rocks of wood, light is an ash pied
Ðrice 140 UAH. On a filament. At a complex custom - discount, price 120 UAH
Complete buddhistic beads of the painted green wood, 108 stone + rod, size 390 mm
Ðrice 175 UAH. At a complex custom - discount, price 160 UAH
Original buddhistic beads of the valuable rocks of wood, 108 + 1(3) stone with 3 brushes
Complete buddhistic beads for counting out of prayers, including during a post and rest. Valuable wood
Ðrice 195 UAH, with a discount - 175 UAH Diameter stone 9 mm. Size: 500 mm
Traditional christian beads of the valuable rocks of wood, 33 stone, with a cross
Sanctified monks on the traditional church exhibition-fair of Kharkov. Valuable wood
Ðrice 45 UAH / piece, with a discount - 35 UAH / piece Diameter stone 7,5 mm. Size: 155 mm
Traditional "double" christian beads of a wood, 33 + 33 stone + 1 rod
Original "double" christian beads 33 + 33 stone with a rod. Valuable rocks of wood
Ðrice 140 UAH. On a filament. At a complex custom - discount, price 120 UAH
Buddhist beads of the middle seed of the Indian wood of rudrahsha, 54 stone, size 240 mm
"Half-note" beads (a type is "buddhistic prayers") from seed light rudrahsha diameters 8-9 mm
Ðrice 260 UAH. At a complex custom - discount, price 220 UAH
Buddhist beads of the large seed of the Indian wood of rudrahsha, 108 stone, size 850 mm
Long beads (there are "buddhistic stone on a type") from very large rudrahsha diameters for 15-16 mm
Ðrice 390 UAH. On a filament. At a complex custom - discount, price 360 UAH
Traditional man's beads of the natural Brazilian quartz, 33 + 1 stone, size 105 mm
Transparent Brazilian quartz (stone crystal) with black inclusions of containing rock
Beads N 3 it is a rose quartz, light orange cornelian and white Brazilian quartz, mother
of pearl Ðrice 175 UAH. Strengthen. Hand made. At a complex custom - discount, price 160 UAH
Gift beads of a varicoloured glass bead and natural stone
Beads N 1 it is a red bead 108 + 2 and cornelian. Ðrice 65 UAH / piece
Beads N 2 it is a green bead 99 + 1 and variscite. Ðrice 50 UAH / piece
Beads N 3 it is a dark blue bead 108 + 3 and dark blue quartz. Ðrice 65 UAH / piece
Original men's beads of a bead Kaftanovoy is executed Ekaterinoy, Ukraine, Kharkov
Canonical beads 108 stone from small glass black stone (on a cord)
Canonical small beads from 108 stone, comfortable in a hand. Can be executed simulation an order from glass stone of arbitrary color. Diameter stone 4 mm. Size without a brush: 165 mm.
Ðrice 75 UAH. I am in a presence and under an order.
Men's beads - Greek kombologion (komboloi) of the imitator of black agate, 19 + 1 cornelian
Size without a brush - 260 mm. Used as a hand trainer for the racemes of hands and fingers.
Ðrice 75 UAH. Strengthen. Hand made. At a complex custom - discount, price 65 UAH
The master of the real website and internetshop is specialized in sphere of marketing and making by hand from accessible and rare, and also individually neat materials of man's rosary beads of various styles and forms, including in one copy, under an order and exclusive - from present at disposal of the author of jeweller, gemstones color stones and semi-precious stones raw material. It is a traditional christian beads - 33, 66+1 and 99+1 beads, buddhistic traditions - 18, 21, 27, 36, 54, 108 beads for a beads for meditation, traditional Chinese I-dzin is clear are 64 beads, Greek kombologion (komboloi) - from 12, 15 and 19 to 23 beads and other variants (including European tradition - with the any amount number of the beads) at will of the Customer. Stone are safe-health and neat as material for a rosary for man, subha, mussulmanic, comboloio beads.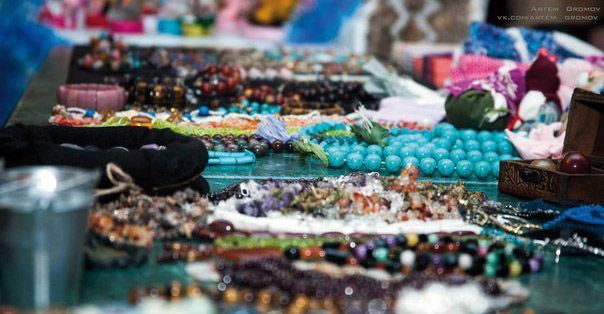 Sales of wares and works on exhibitions, fairs, festivals in the different cities of Ukraine
Works of our website and workshop of "Opere Plumarii". Click on a website vk.com/opere_plumarii
A certificate and certificate is not given out (no price). At an order to the amount of over 340 UAH is delivery Ukraine free of charge (if a price is indicated without delivery). In connection with that visitors send queries, where it is possible to purchase stone, we satisfy Your growing demand and offer to you accessible at price souvenirs, semiprecious stone, jewels color stones, standards and decorations with natural stone. We do not make a purchase anything at the unstated and unverified persons (including over the internet) and does not offer a infringing article. The stone delivered from abroad legally to pass through the customs in Ukraine. The Ukrainian stone, presented for us, are not raw material for the model and standard cutting and for jeweller industry. Read about licensing.
Sales & Marketing Department - Kharkov, Ukraine, phones +38 050 1357929, +38 063 4877833, Anton A. Kaftanov
Cost price of delivery (transportation) on the Ukraine (CIS) - from 35 UAH, foreign - from 20 $ USA. Pre-pay.

Email: korum68@bk.ru. Parcel by a by mail cash on delivery or read more detailed ...
P.O. Box Mail (rus language): Anton A. Kaftanov, P.O. Box 10911, Kharkov, 61003, Ukraine, CIS